Marketing
·
Stockholm
·
Hybrid Remote
CRM & Loyalty Lead to FirstVet's global marketing team
This is a dream opportunity for an experienced CRM professional looking for their next career move!
We are looking for an experienced customer relationship and management professional to join our fast-growing global marketing team. As CRM & Loyalty Lead at FirstVet, you will manage a growing database of over half a million registered pet parents in 7 markets. You will have the overall ownership of FirstVet's loyalty and retention programs and CRM frameworks and act as a central stakeholder in a fast and fun growth journey.

The role:
This role will guide the whole FirstVet team on best practice within CRM. You will have the overall responsibility for CRM across all markets and be in charge of setting strategy, frameworks, system and campaigns for FirstVet CRM globally. You will have a key role in our global marketing team, focusing on developing our customer relationships and loyalty programs. The CRM & Loyalty Lead will work closely with e-commerce, Legal and Customer Support as well as with our local markets to ensure campaigns are executed with speed, quality and local relevance. You will also collaborate with our tech and product organisation to ensure we are set up for success. This role will report to the Chief Marketing Officer.
You will hit the ground running with the existing set up in Mailchimp, while also looking for new exciting ways to improve our CRM stack. Our new CRM & Loyalty Lead will have an essential role in making sure that FirstVet's e-commerce and core veterinary services grow through increased activity from our customers.
Your responsibilities:

Retain and increase customer repeat rates through CRM tools

Run retention programs independently from a central perspective, including ideation, copywriting, segmentation, execution and analytics

Track and analyze data to inform the organisation on development and business opportunities within the existing customer base

Act as a link between Tech, Analytics and Marketing, to ensure the right parameters are in place to efficiently track and segment our audiences

Research and scope future possible development of our CRM stack and channels, including in-app communication, text messages, social media and new technical tools for segmentation and automation
Your skills and experience:
This role suits someone who has extensive experience working with CRM and loyalty programs. A successful candidate will know how to combine data and proven track records, with just the right amount of street-smartness. You are a self-starter who enjoys strategy as much as working hands-on on crafting campaigns. You have an analytical mind and are comfortable in reporting CRM success through strategic KPI's. We also believe that you have...
Requirements:

At least 5 years of hands-on experience from CRM and Loyalty

Proven track record in Customer Retention programs and e-mail marketing in a high-growth environment, preferably in e-commerce

Experience from Marketing Automation and CRM tools such as Mailchimp, Braze, Salesforce, MoEngage, or similar

Can navigate analytical tools such as Google Analytics, e-commerce tools such as BigCommerce, and visualization tools such as Tableau and Excel

Great communicator in writing and can independently craft to-the-point e-mails that are effectively driving action

Fluent in written and spoken Swedish and English
Apart from the above-mentioned requirements, it goes without saying that an interest in animals is a benefit. We are a pet-orientated organisation and it's not unusual for a dog or cat to join our Zoom calls. So, if you want to take part in changing how pet care is provided worldwide – FirstVet is the right place for you!
Do not wait too long with your application as interviews are held continuously.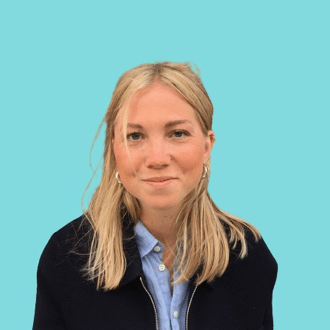 Workplace and Culture
You will be part of a fantastic group of people, based in several countries, who believe that having fun together in a professional environment will build a long-lasting company culture where everyone gives 100%. We are a young and fast-growing start-up, working passionately to build a high-quality service and an expansive global company. We value personal qualities as much as background and experiences.
We're a pet-orientated organization and it's not unusual for a dog or cat to join our Zoom calls!
About FirstVet
FirstVet was founded in 2016 with the passionate goal to make pet care more accessible for everyone. Since then we've helped more than half a million pets and horses, and have answered the questions of at least as many worried pet owners. Apply above to join our journey.
Marketing
·
Stockholm
·
Hybrid Remote
CRM & Loyalty Lead to FirstVet's global marketing team
This is a dream opportunity for an experienced CRM professional looking for their next career move!
Loading application form